Product Description
Straightpoint Wireless Compression Load Cells are machined from high grade stainless steel, providing excellent strength and corrosion resistance. The heavy duty, compact load cell utilises Straightpoint's advanced microprocessor based electronics and benefits from unrivalled resolution and accuracy. Data transmission is handled by the Straightpoint wireless systems proprietary transport protocol, is unmatched in performance and capable of a licence free transmission range of up to 700 metres or 2300 feet.
It is not until you add the powerful array of wireless accessories that the full potential of this product is realised. These accessories which include a wireless signal booster and several user friendly Windows-based software packages, provide a level of flexibility not previously known in the load monitoring industry. When used with Straightpoint's WCOGS software these load cells will calculate centre of gravity and load.
Connected to SW-MWLC it will allow the ability to data log and print reports, allowing the simultaneous display and monitoring of up to 100 wireless compression load cells on your PC or tablet. Lastly, coupled with Straightpoint's SW-PTP software the operator can perform load tests at a safe distance and generate real time test certificates on site.
FEATURES AND BENEFITS
Proprietary 2.4 GHz Wireless
Industry leading wireless range of 700m/2300ft
Connects to SW-MWLC, WCOGS & SW-PTP software
Error free data transmission
Internal antennae
Environmentally sealed to IP67/NEMA 6
No cable assemblies required
Unrivalled resolution
Unmatched battery life of 1200hrs
Reduced maintenance cost
Compact size
Remote on-off
Design validated by F.E.A.
APPLICATIONS
Measurement of systems on and offshore
Steel fabrication shops
Portside weighing bonded containers
Lifting bridges and other large installations
Heavy equipment moving companies
Used alongside Self-propelled modular trailer (SPMT) when moving heavy loads.
SUPPLIED WITH THE FOLLOWING AS STANDARD
AA Batteries
Proof test certificate
Operator Manual
Carry/Storage Case
Downloads:
Durham Lifting Straightpoint SW-SD Technical Data
Durham Lifting Straightpoint Compression Loadcell-User Manual
Durham Lifting Straightpoint Compression Loadcell Safety Guide

Wireless Load Cell Accessories
Our range of wireless accessories may be used with the load cells: Straightpoint Radiolink Plus, Straightpoint Compound Plus, Straightpoint Wireless Loadshackle and Straightpoint Wireless Straightpoint Compression Load ranges.


SW-OAM 
Wireless overload alarm module
The SW-OAM is a wireless relay module featuring audio and visual warning indicators. The unit's two set point alarms can be triggered from a single or summed group of up to eight Straightpoint wireless load cells. The SW-OAM is ideal as a Wireless Overload Detection System. Durham Lifting SW-OAM Technical Data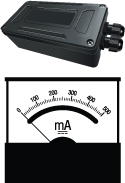 SW-A01i 
Wireless base station with analogue output
The SW-AO1i provides a configurable analog output for any single Straightpoint Wireless Load Cell and is ideal for integration to a PC, PLC or other Data Acquisition Systems. Housed in a NEMA 4 enclosure the output can be selected from pre-calibrated voltage and current ranges of 0-5vdc, +-5vdc, 0-10vdc, +-10vdc, 0-20mA, 4-20mA.  Durham Lifting SW-AO1i Tehcnical Data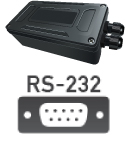 SW-SO 
Serial output ASCII string module
Ideal for integration to a PC, PLC or other device requiring a simple RS232 serial input, this module allows for a user defined ACII string which can include individual or summed data from up to eight Straightpoint Wireless Load Cells. Durham Lifting SW-SO Technical Data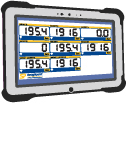 SW-RWT 
Rugged Tablet
The SW-RWT tablet is the latest generation fully-rugged tablets. Featuring an array of integrated
options, and a sleek, sophisticated design, the SW-RWT will change the way you look at tablets. With a MIL-STD-810G rating and Windows® 7 Pro, the SW-RWT can go from the boardroom to the work site without missing a beat.  
Durham Lifting SW-RWT Tehcnical Data

SW-MWLC
Multiple wireless load cell controller software
This software for Windows PC's allows up to 24 of our wireless loadcells to be viewed and logged cable free to a CSV file. You can configure the number of loadcells (max 24), and set extra channels to sum data or record peaks etc. These configurations can be saved and re-loaded at any time. 
Durham Lifting SW-MWLC Technical Data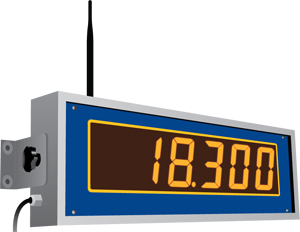 SW-SD
Wireless slave display
This 100mm (4") scoreboard LED display is wireless and viewable for up to 150 ft. Perfect for installation on a crane gantry the unit operates on 110-240 VAC and display's an individual load or summed load for up to eight Straightpoint Wireless devices. Durham Lifting Straightpoint SW-SD Technical Data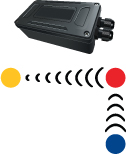 SW-SB
Wireless signal booster
The SW-SB signal booster/repeater module is battery operated and easily pairs to any Straightpoint Wireless device e.g. load cell, accessories, and software solutions within range, quickly increasing coverage and extending range. Durham Lifting SW-SB Technical Data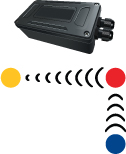 SW-GW1
Modbus RTU/ASCII Gateway
The SW-GW1 is a Modbus interface gateway that provides a simple interface allowing users to gather data from Straightpoint Wireless devices using either the standard Modbus RTU protocol or a simple ASCII protocol.  
Durham Lifting SW-GW1 Technical Data
ALL WIRELESS COMPRESSION LOAD CELLS ARE SUPPLIED WITH THE FOLLOWING AS STANDARD:

AA Batteries
Proof test certificate
Operator Manual
Carry/Storage Case